Astro Intro
Posted 19th January 2012
Astro - a.k.a Brian Bradley from Brooklyn, New York, shot to fame after impressing judges with his original lyrics and Brooklyn style on the latest series of The X Factor USA.
The 15 year old rapping sensation, who was mentored by L.A Reid, got through to the final 7 acts in the series and has now teamed up with Cher on her latest single 'Want U Back'! Check out Astro performing 'Rump Shaker' by Wreckx-n-Effect and 'Jump' by Kriss Kross during the live shows last year!
Watch Cher's latest video for 'Want U Back' featuring the amazing Astro, here:
Don't forget Want U Back is released on February 19Th. Click here to find out more!
---
---
Back to the Cher's World index
Design 'Want U Back' artwork!
Posted 29th November 2011
You recently voted for 'Want U Back' as your favourite track on Facebook. Now here's your chance to design your own 'Want U Back' artwork! Just click the image below to download the image pack and then get designing!



Once you've designed your artwork, upload your work to Cher's Official Facebook wall, for the chance to have your design showcased in front of over 1 million people!


In submitting a picture, you waive the right to any fee, royalty or compensation for the use of your submitted photo on a worldwide basis. You also agree that the Promoter may reproduce your photo and/or image
for use on any of its online or offline properties on a worldwide basis. You will not create or submit any content that is unlawful, pornographic, obscene, defamatory,
libelous, threatening, discriminatory, harassing, bullying, vulgar, indecent, profane, hateful, racially,
culturally or ethnically offensive, or that encourages criminal conduct, or that gives rise, or
potentially gives rise, to civil or criminal liability, or that violates any applicable laws, rules or
regulations, or that infringes or violates other parties' intellectual property, publicity, or privacy
rights or links to infringing or unauthorized content
---
---
Back to the Cher's World index
Design your own 'Sticks & Stones' album cover!
Posted 7th November 2011
Are you an aspiring artist or designer? Here's your chance to have your artwork showcased on Cher's Website & official Facebook page! Just download the image pack by clicking the picture below and get designing!

Upload your artwork to Cher's official Facebook page for the chance to have it showcased to over 1 million people!
---
---
Back to the Cher's World index
Tuesday Tune - Delilah Go
Posted 25th October 2011
Cher has been enjoying Go by Delilah this week and has made the song her Tuesday Tune! What have you been listening to, any recommendations?
---
---
Back to the Cher's World index
'With Ur Love' Style Blog from Ayishat & Louize
Posted 19th October 2011
'With Ur Love', Cher Lloyd's much anticipated follow up to first single 'Swagger Jagger' has finally arrived! The balloon filled visual sees Cher on a mission to find her love interest with a group of friends in a world where laughter and sunshine abide. Something like a teen appropriate 'Sex and the City'. That was exactly what inspired our thoughts behind the styling for this visual. With Cher resembling an ever-lovable (and brunette) Carrie Bradshaw with her friends in tow (I guess it was Miranda's day off?)...
We went for a look that was Transatlantic - something her Bratz would love here, but her Americano Bratz would totally dig too. We played around with nude colours to soften the look and added a vibrant blue to highlight Cher's deep brown eyes and to bring out her fun and youthful side. By mixing 'young' and 'mature' elements we were able to achieve an appropriate look for a video all ages can find joy in. For example; mix a 'party night classic' like a leather jacket, with a pair of frilly socks that your grandparents would love you to wear till your 30, and Bob's your uncle (or Charlie if you prefer).

For Cher's second outfit we glam-rocked her up – a look inspired by Cher's more 'grrr' side that we all love. She wore super high wedges that certainly would hurt your little toe if they ever dropped on it, and some angled blinging jewellery that really gave her a glam yet sharp edge. To achieve something like this we always experiment with accessories - mixing two necklaces together, or adding a bracelet to a necklace for a longer length, the possibilities are endless :)
Our days work didn't end there - we also styled the extras in the video, which means nearly everyone you see had a mini Cher-over. We wanted her friends to look different but to also represent the different sides of Cher that you see in her music and personality. Most of all we wanted them to compliment Cher and be a real representation of fashion amongst us young ones ;)
Finally, it was just a bundle of laughs. Working with Cher is always a pleasure and this track had us bobbing our shaved heads all day… With her album coming out on 7th November we are super excited to see what treats she has in store for ya'll!!
Speak soon lovelies,
Ayishat & Louize xx
---
Tuesday Tune
Posted 27th September 2011
Cher's Tuesday tune is Aloha by Fat Joe. Have you heard it?
---
Ed Sheeran
Posted 22nd September 2011
Ed's debut album is No 1 this week and Cher is huge fan of Ed after seeing early SBTV performances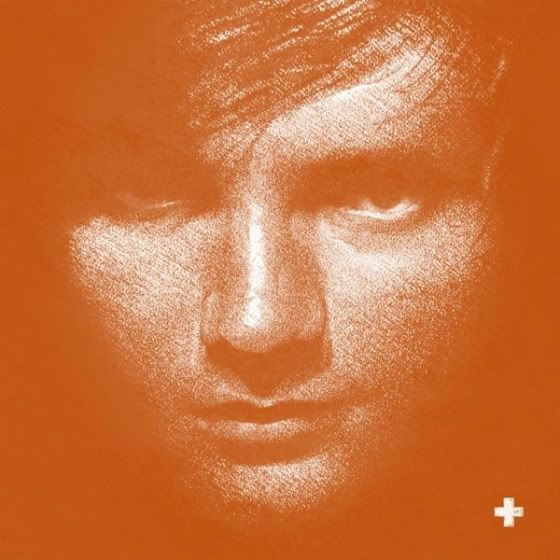 ---
Tuesday Tune
Posted 20th September 2011
Cher's been listing to Maroon 5 Ft Christina Aguilera - Moves like Jagger. Are you a fan?
---